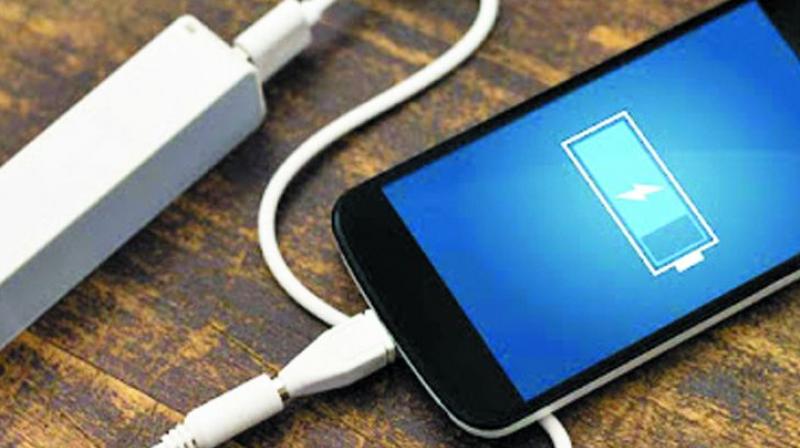 New Delhi: To counter the Chinese imports, Centre has notified a phased manufacturing programme (PMP) under which through fiscal and financial incentives domestic manufacturing of mobile phones and its various parts will be promoted over a time.
The intention is to substantially increase the value addition within the country.
The government hopes that as a result of implementation of PMP, the domestic value addition in manufacturing of feature phones will go up from about 15 per cent to 37 per cent and the domestic value addition in manufacturing of smart phones will go up from about 10 per cent to 26 per cent.
The government plans that after PMP-II, value addition in feature phones will go to 58.3 per cent and smartphone to 39.6 per cent. PMP-II is currently being prepared by the Fast Track Task Force, set up by the government.
The import of mobile handsets was estimated at Rs 40,000 crore in 2016-17.
"The phase-wise programme covers mechanics, die cut parts, microphone and receiver, key pad and USB cable in the current fiscal," said  Ministry of electronics and IT  (MeitY) on Thursday.
It also aims to promote the indigenous manufacturing of populated printed circuit boards, camera modules and connectors in 2018-19 and display assembly, touch panels, vibrator motor and ringer in 2019-20.
The programme will be extended to parts/sub-parts/inputs for sub assemblies as the manufacturing ecosystem evolves over the next few years. "This initiative will help in building a robust indigenous mobile manufacturing ecosystem in India and we believe that it will incentives large scale manufacturing. It is our road map to ensure an increase in the domestic value addition in manufacturing of mobile handsets," said Aruna Sundararajan, secretary, MeitY.
She said that it will also create an ecosystem, where due to the growth in local manufacturing, phones will become cheaper and "will be accessible to millions of Indians, in turn give a huge boost to the digital payments initiative."
["Source-ndtv"]